NetEnt's overall objectives are to further strengthen its position as a leading global supplier of online casino games and system solutions, drive developments and to grow faster than the market.
Outcome: Since 2007, NetEnt has increased revenues by 31 percent annually on average compared to estimated 17 percent annual growth for the European market growth during that period. In 2015, NetEnt's revenues grew 33 percent while market growth in Europe has been estimated at 9 percent.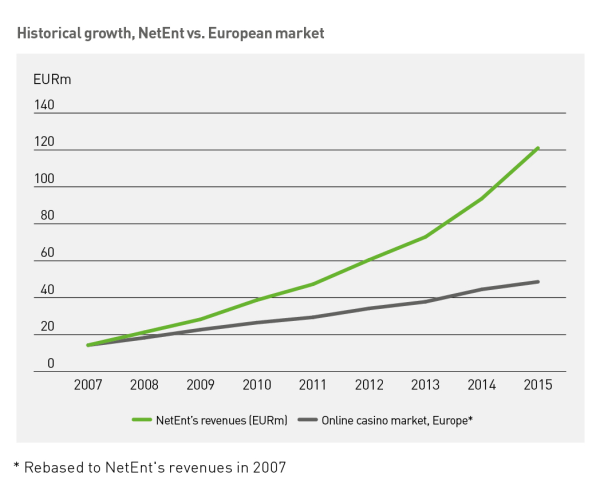 NetEnt's ambition is for dividend to amount to a minimum of 50 percent of net profit after tax, taking the company's long-term capital requirement into account.
Outcome: Since 2007, NetEnt's dividend has averaged 71 percent of net profit. For 2015, a dividend of SEK 8 per share has been proposed, equaling 86 percent of net profit.