NetEnt Live is on an upward trajectory. Having been a part of the industry since 2013, we've now got a firm foothold and want to drive change by providing our customers with authentic Live Casino Solutions.
Highlights of 2019
Updated UI across mobile and desktop to meet industry standards
Release of Perfect Blackjack, the only Blackjack on auto-play in the world
Launch of our latest innovation, the Network Branded Casino, a scalable, brandable and affordable operator solution for online live casinos
Strengthened integrity of our games due to upgrades of surveillance and security measures
Rebranding and modernization of traditional Blackjack Common Draw, now called Blitz Blackjack
Awarded for top Live Casino supplier in the Southern European Gaming (SEG) awards
Launch of Auto-Roulette studio blue-screen environment, an immersive roulette experience in 12 different languages
Our diverse portfolio of great games has been perfected through extensive player research and years of experience. We strongly believe in being close to players and focused on what they want. This is the only way to deliver on our mission to provide Better Live Gaming.
NetEnt Live Roulette
We don't sit still. Our games are ever-changing, with new features continuously added, and unique solutions constantly developed.
NetEnt Live's Roulette delivers high-definition video with chroma-key background; multiple camera angles; a player-focused UI that displays statistics, hot and cold numbers, and last winning numbers; and player chat. That's why new audiences and players keep discovering Live Roulette.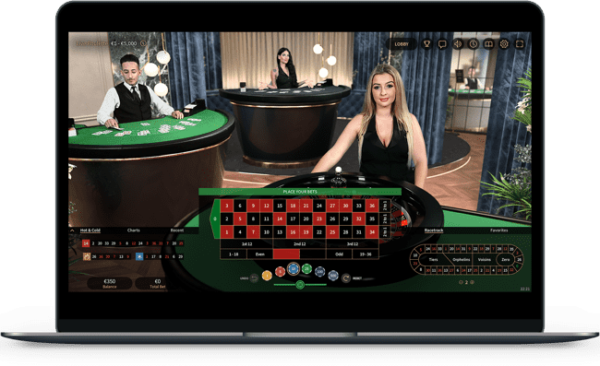 NetEnt Live Language Roulette
This classic roulette game is available in multiple languages to your licensed casino. Reach more players by offering this classic Roulette in a language variant from our portfolio.
NetEnt Live can also develop a dedicated version of this Live Roulette – and any other table game, that can further strengthen your brand's name among different player segments and personas.  Opt-in for an affordable and customizable dedicated digital background, or create your Live physical setting in our studios. NetEnt Live caters to all casinos with different needs and visions!
NetEnt Live VIP Roulette
Delivering truly premium-quality products is something we take great pride in. Live VIP Roulette is a perfect example of this: a roulette game for all channels with a user-friendly UI, outstanding streaming quality, and perfectly synchronized audio and video. On mobile, players can switch between landscape mode and portrait mode, and toggle between the felt stream and video stream. Available in 25 different languages, it's a universal all-round seamless player experience, crafted with expertise and care, for players to enjoy.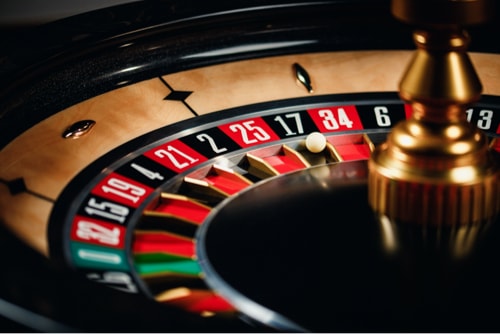 NetEnt Live Blackjack
You'll find many versions of online blackjack. We like ours. It guarantees crisp streaming quality, low latency, real-time interaction with our NetEnt-trained team of dealers, and high definition video with chroma-key background. Live Blackjack also offers side bets and the opportunity to bet on 'multiply boxes' – these are great examples of how innovative features can create a fair and enjoyable player experience.
NetEnt Live's Blackjack games are available in 7 seats. Other variants like the Blitz Blackjack and Perfect Blackjack are scalable games with an unlimited number of seats.
NetEnt Live also offers a language variant of the Blackjack available to the network.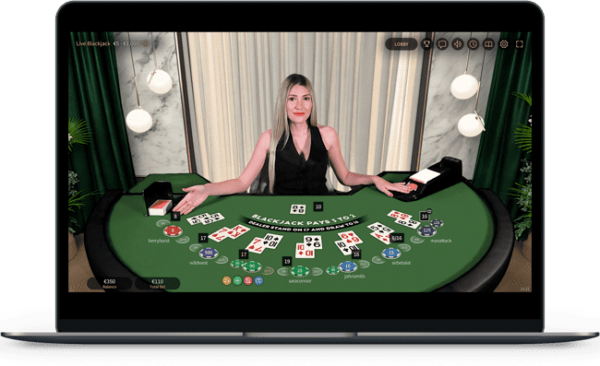 NetEnt Live Blitz Blackjack
The brand-new version of NetEnt Live Common Draw Blackjack is called Blitz Blackjack. It uses a common set of cards to maximize scalability and bets per round and delivers lightning-fast play. This is a truly scalable game: an unlimited number of players, multiple currencies, available at any time.
The name 'Blitz' was inspired by the fast-paced nature of the game, and the fresh new branding that was made available in October 2019. It all makes for a modern but real casino experience.

NetEnt Live Blitz Blackjack – Low Roller
This scalable version is available as low limit blackjack, which gives players the perfect opportunity to enjoy card games while not having to wait, unlike the standard 7-box Live Blackjack table. The low roller Blackjack is a great opportunity for fresh players in the Live Casino category to play the classic Blackjack game in your casino. The low betting limits make this game variant ideal for new player engagement.
NetEnt Live Blitz Blackjack – High Roller
This scalable version of Blackjack is available with higher bet limits, which makes it ideal for more experienced players to join the fast-paced nature of this game while chatting with our live dealers in real-time.
NetEnt Live Perfect Blackjack
This product offers a win-win for your casino. Players will benefit from the favorable RTP and the enhanced functionality, including the option to choose multi-seat for up to 3 boxes and the option to auto-split or double down. It's also the ONLY blackjack in the live dealer market to offer Blackjack on autoplay. Another key advantage is that it's a fantastic acquisition tool – easy to use (very little decision-making required from the player), low bet limits for new players, and comes with side bets. Perfect Blackjack also adds an element of speed to the game as players are automatically dealt with cards.
Full scalability? Yes. Flexible? You bet. We have redefined the traditional game to offer a player experience that's second to none.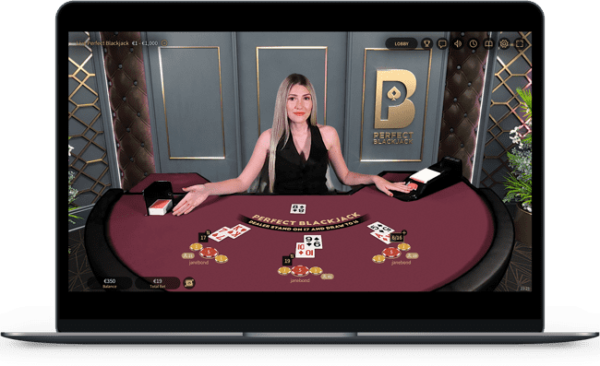 Network Branded Casino
Network Branded casino offers players a new casino environment loaded with great games, fantastic features, and an immersive setting! It's a tried-and-tested tool that gives your casino an extra edge in attracting players and retaining them.
The product consists of a two-room environment, with the first room housing scalable games and the second room having standard blackjack tables. Enrich your players' experience and deliver unparalleled entertainment every time!
Play Our Network Branded Casino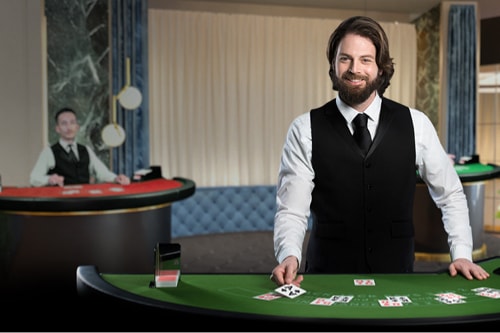 Auto-Roulette Studio
We have launched an innovative auto-roulette experience. Players can choose between 3 wheels: Classic Auto-Roulette, Rapid Auto-Roulette, and VIP Auto-Roulette, all three combined within a single, stunning environment. With a whole lot of features and functionality was thrown in, this latest NetEnt Live product is sure to be a great addition to your casino's portfolio. Highly immersive and engaging, Auto-Roulette promises an unforgettable Roulette experience, built for the year 2020.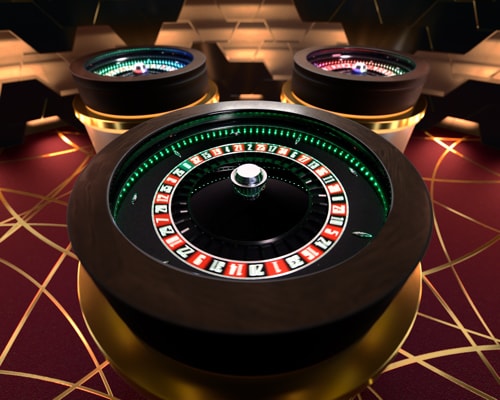 Improved User Interface
As part of our strategy to make the player experience more interactive, we've revamped our games' UI and unlocked some brilliant new features.
With the changes, we've made –
•    It will be easier to play NetEnt games because of simplified and more efficient navigation
•    The player experience will be more personal and interactive with name customization and win animations
The new layout not only puts our product at the top of market standards, but it raises the bar! New features include bet/action timer, customized player names, improved fonts & icons, new chip trays, new action buttons on mobile and desktop, win animations, and much more!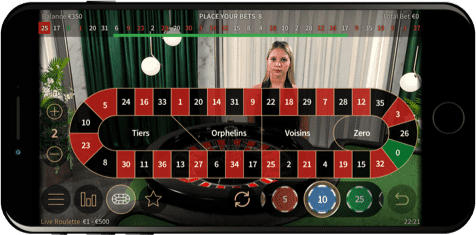 NetEnt Live Rewards
Running a live casino means keeping players always engaged. Delivering rewards at exactly the right moment is a big part of that, and Live Rewards is the tool for the job. It's an automation engine that revolutionizes promotions making them more effective, easier, and quicker. Customize your campaigns, instantly reward your players, and while you're at it, create a unique user experience. The tool empowers you to target a range of players, markets, or even devices. Activation campaign? Engagement campaign? Retention campaign? It's all possible with Live Rewards. Below are some key features of the live rewards that we take pride in:
Easy to use
No need to integrate it on your backend
Instant rewards are given to the player
24/7 support from Live Rewards team
Quality Assurance from the Live Rewards team
Ability to run targeted campaigns (both audience or games)
Predefined campaign mechanics based on NetEnt & Industry's best practice