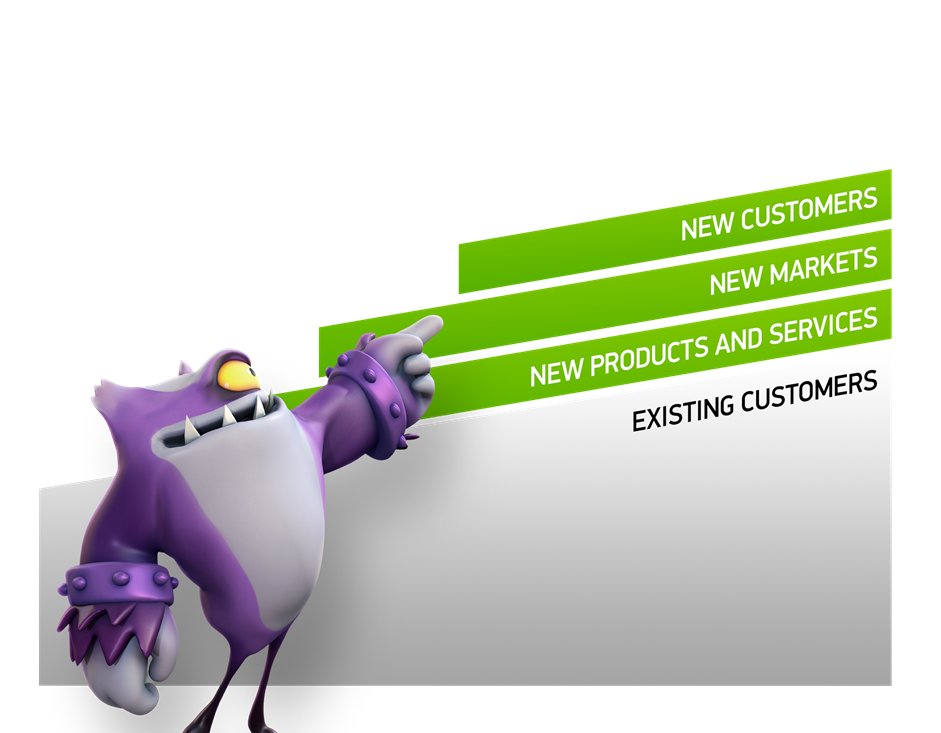 Geographic expansion
Geographic expansion in prioritized markets. Europe still has top priority, followed by North America and Asia. Focus on regulated markets, but continue with dot.com as long as this is commercially viable.
Flexible & scalable product offering
To the extent possible, we want to be able to launch our new games simultaneously for all customers across all channels and in all markets. Our platform should be able to handle growing volumes, rising complexity and smooth integration among new customers.
Innovation & quality
Games, platforms and other processes in the company shall be characterized by innovation and the ambition to consistently deliver the highest quality.
Business partner
We aim to be a close business partner and grow together with both existing and new customers.
Strong corporate culture
A culture that promotes growth. We strive for a dynamic, creative and goal-oriented culture that is based on our values:
• Dare to take chances
• Lead by example
• Empower people
• Respect others