From an environmental standpoint, NetEnt's digital business model is a better alternative than traditional, physical casino environments that require a whole other type of resource consumption than an online casino. The Company's electricity consumption is the greatest burden on the environment, and is mainly attributable to different types of technical equipment such as servers, PCs and monitors. As far as possible, business travel is avoided in favor of video or phone meetings, which also supports the efficiency and profitability of the business.
We measure electricity consumption and carbon dioxide emissions and our goal is to reduce carbon dioxide emissions per game transaction.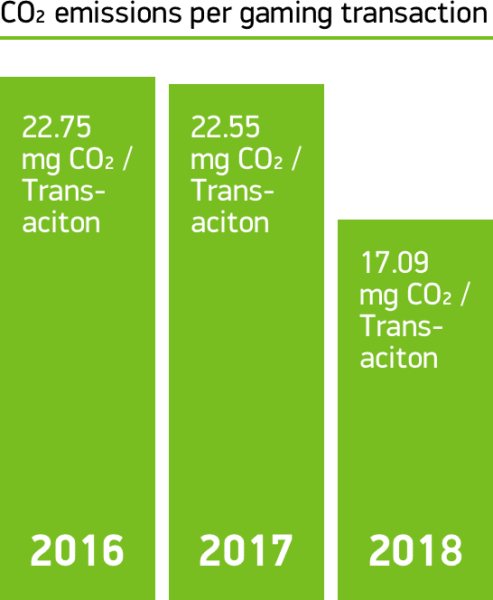 NetEnt also strives for eco-friendliness through measures such as recycling and reduction of paper and consumables.  We also strive to donate any computer equipment which has served its purpose at NetEnt to various charities in need.
We have a company CSR Policy which includes the environment and guides us as an organization.