New Partnership between NetEnt and Girls in Tech Gibraltar
March 8 is International Women's Day, which is a global day celebrating the social, economic, cultural and political achievements of women. The day also marks a call to action for accelerating gender parity. What better way for NetEnt to celebrate International Women's Day then to announce our new partnership with the organization Girls in Tech Gibraltar!
Girls in Tech (GIT) is a global non-profit organization focused on the engagement, education and empowerment of girls and women who are passionate about technology. GIT aims to accelerate the growth of innovative women entering into the high-tech industry and building startups. they achieve this through the creation of proprietary, innovative programming and strategic global partnerships.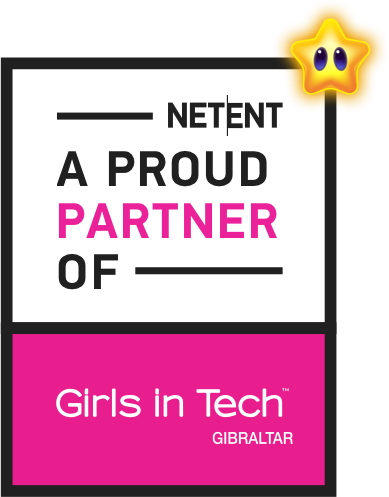 At NetEnt, we know that attracting the brightest talent is paramount to our business success, and this is one of the ways that we aim to foster and develop new talent in the industry. Gibraltar is also an important meeting point of the iGaming world and important representation of the UK market. GIT is not just for professional women. They rather exist for anyone with an interest in technology, startups and providing women with a platform for growth.
As a partner of Girls in Tech Gibraltar, NetEnt will support GIT activities by raising awareness, supporting events on the ground both in Gibraltar and in areas where our offices are located, and by continuing to support the advancement of women in the technology sector.
Diversity and gender equality are a pillar of NetEnts Corporate Social Responsibility (CSR) Strategy. With our goal of having 50/50 gender representation in all levels of our company by 2020, our sponsorship of GIT further strengthens our commitment. Not only to achieve 50/50, but leading the way when it comes to diversity and equality in the tech sector.
We invite you to stay tuned to NetEnt channels to find out the latest on upcoming Girls in Tech / NetEnt events.

For additional information please contact:
press@netent.com