NetEnt encourages employees, customers, and other stakeholders to report any suspected or actual occurrences(s) of illegal, unethical or inappropriate events (practices or behaviors) without retribution. The business integrity of NetEnt is non-negotiable; we are committed to conducting our business in accordance with the law and with high ethical standards.
Examples of misconduct can consist of, but are not limited to, bribes and corruption, fraud, money laundering, market manipulation, discrimination, noncompliance with internal control procedures, harassment, child labor, environmental crimes, threats against staff's work environment, health, and security.
We recommend our employees to talk to their nearest managers first and for external parties to imitate an open dialogue with a senior representative at NetEnt. But if an individual wishes to remain completely anonymous, this external reporting channel is an alternative.
How it works
Disclosers complete a form at an external and independent website set up specifically for NetEnt, but completely isolated from the NetEnt network. Email addresses are anonymized. A specially appointed group of trustees** receives the reports, investigates them, and gives recommendations to senior management for further action/handling.
All communication will be anonymous and confidential unless the discloser directly instructs otherwise. Since the provided email address is anonymized, the investigator can contact the discloser without knowing or seeing any personal details or email address. Once the investigation is completed, the discloser will receive a summary of how the case was assessed.
No discrimination or retaliation
NetEnt is committed in ensuring that there will be no discriminatory or retaliatory action against any individual who reports a concern in good faith based on his/her personal knowledge. If an individual believes that he or she has been retaliated against for reporting or participating in an investigation, s/he should immediately report this to the Chairman of the Board at NetEnt AB. Any such report will be discretely but firmly investigated.
Allegations made in bad faith and without any factual substance will not be tolerated.
** The group presently consists of the Chairman of the Audit Committee, with support from independent lawyers in case of conflicts of interest
Important notes:
– Do not enter the reporting site from a corporate network
– If you use the QR code below at your workplace with your cell phone, make sure to turn off wifi
To use the reporting tool, go to the address below or use the QR code.
---
English: lantero.se/reporting/netent-en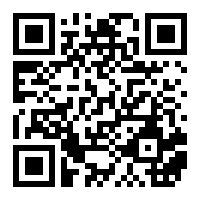 Swedish: lantero.se/reporting/netent